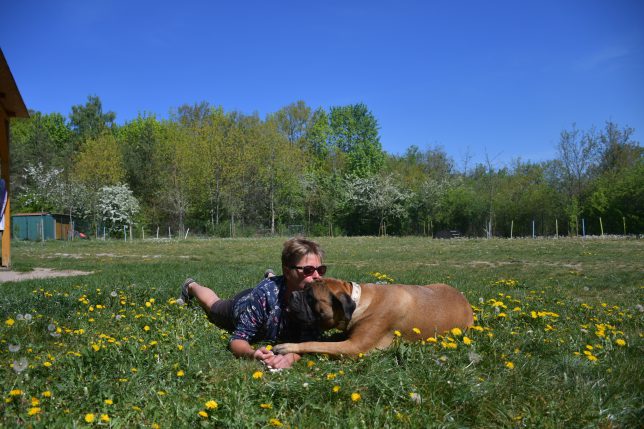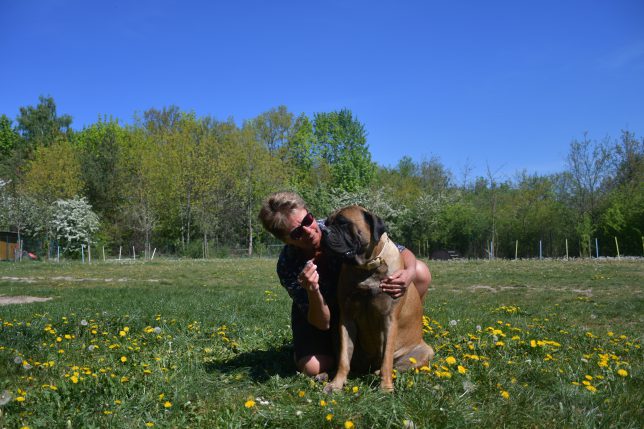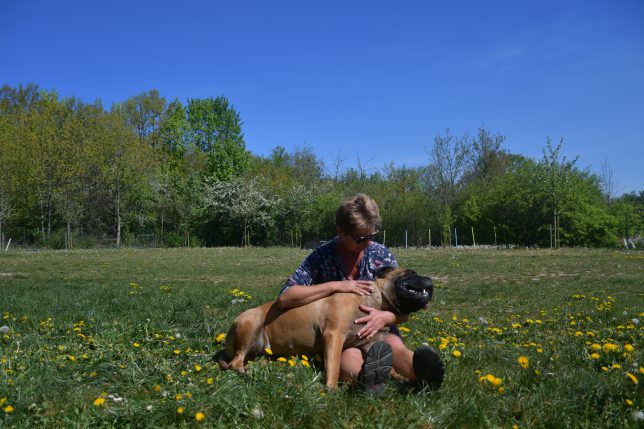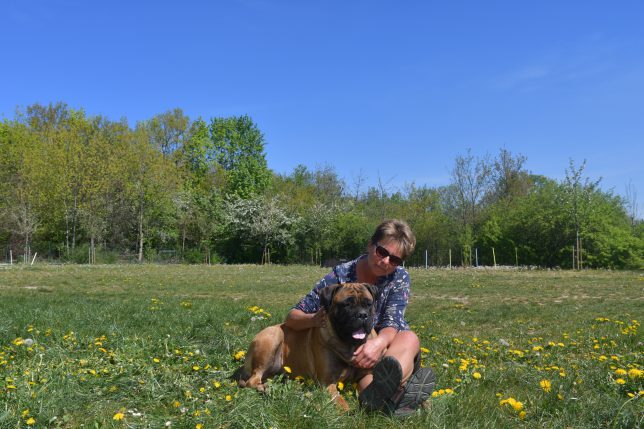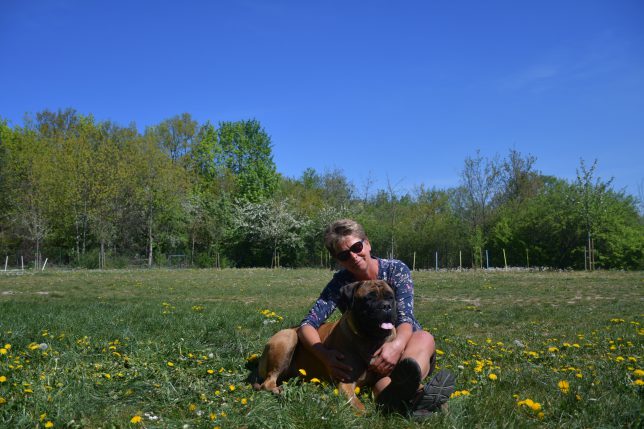 In 1988 I started to work on voluntary capacity to train dogs in a dog club. Here, I took my exams in general knowledge of dog obedience. During this time I learned a lot about hundreds of different dogs. Having worked successfully as an executive assistant I started my own business in 2007. Since then I have run a very renowned dog obedience school and since 2009 I also manage a dog day care in Fürth/Bavaria/Germany.
In the year 2014/2015 I successfully passed the required exams according to § 11 of the Animal Protection Act. The corresponding certificate you can see HERE.
In 1997 I got my first female bullmastiff. At this time I was only in love with this breed and did not have any idea about how much the bullmastiff would enrich my life. Our common lives were accompanied by some illnesses. Just my third female bullmastiff accomplished to exceed the magical 10 years. Starting from the age of 8 weeks, she brought me so much more than companionship.
Since 2018 my fourth female bullmastiff has been with me – YADIRA, called YARA. Yara had started my breed. In December 2021 she has had beautiful puppies. One girl, AISHA, I have kept in order to be able to continue the breed with her as well.
I have successfully completed the qualifications as a Natural Health Professional for animals in 2007 in an effort to not only support my dogs in the case of disease, but also to be of help and advice to my customers. The corresponding certificate can be found HERE. This certification enables me to have a different view, a better understanding of many cases, and leads to enhanced benefits of treatment (also in regards to precautionary treatments).